Beautiful. Hopeful. Inspiring.
Those are the three words I would use to describe
The Promise.
The entire Restoration Series is based on such a great idea,
and that premise is brought to life so well through the saga of the Anderson family.
The Anderson's are believable characters that I related to right away, because they are living out the stories that I have witnessed all around me.
As Tom Dugan said in In The Heat of The Night:
"We did all the things that married people do.
We bought things and made payments and caught colds."
I loved this line, because it sums up the familiar-yet-wholesome routine
that we settle into with our relationships. It is not bad...but it is not complete.
Tom was telling that story in that context of mourning his wife,
whom he lost to a drunken driver one ordinary morning.
She left the house after kissing him goodbye...
he remembered that his last words were telling her to find someone to fix the water heater.
Half an hour later, she had left this world.
We are like that, and we all know it.
At some point, everyone takes the loving relationships they have been blessed with for granted.
There are days for all of us when we need to be loved but don't know how to give love.
Most of us nod our heads at the wise advice we hear about making marriage work,
and some of us take notes on it. It is hard to consistently follow through!
And when we decide we want change, we want it now.
We grow discouraged when it doesn't happen fast.
The process of healing hearts often works the same way as healing broken bodies...
slowly and carefully, sometimes with setbacks.
And setbacks are tough.
Proving to someone that you really, at long last, have changed for the better, is hard to do.
Learning to love and communicate meaningfully after years of mutual misunderstanding
and emotional distance is very difficult!!
But it can all be so worth it.
And that is why I love The Restoration Series.
In a world wracked with painful, sad marriages, these books paint a glorious picture of what
could happen if the husband and his wife agreed to take real steps to rebuild their love and trust.
I gave this book, and book one,
The Dance
, to a teenage girl I know.
She devoured them both and really delighted in the way marriage and family was portrayed in this book. It refreshed her heart to read about men and women who value their spouse and who will fight to honor their marriage vows...not just keep them.




Dan Walsh is the bestselling author of several books, including The Dance, The Discovery, and The Reunion. He has won three Carol Awards, and two of his novels were finalists for RT Book Reviews Inspirational Book of the Year for 2011 and 2012. A member of American Christian Fiction Writers, Dan served as a pastor for 25 years. He lives with his wife in the Daytona Beach area, where he's busy researching and writing his next novel.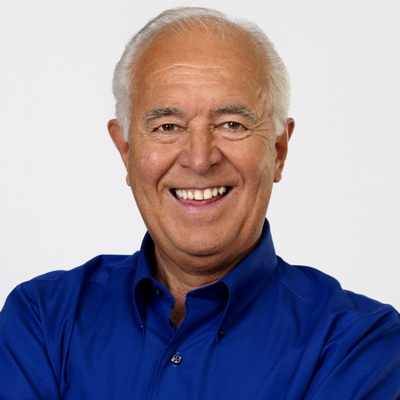 Gary Smalley is one of the country's best-known authors and speakers on family relationships and has appeared on numerous national radio programs. He is the bestselling and award-winning author or coauthor of many books, including The Dance with Dan Walsh and the Baxter Family Redemption series with Karen Kingsbury. Gary and his wife, Norma, have been married for 49 years and live in Missouri.