Under a Blackberry Moon
had me from the cover. Look at that beautiful sky, and the reflection of the light on the water. That gives you a hint of the place where this story unfolds. And trust me, although a picture is often worth a thousand words, the word-pictures in this book that describe this place let you see it as you read.
Then there is the sloe-eyed girl in the soft buckskin dress on the cover.
Barely 20 years of age, Moon Song is a widow with an infant son who hasn't even received his Indian name yet. This Chippewa maiden has spent the last months recovering her health and then working at the logging camp where she had sought shelter.
She and her little son have been a blessing at the camp, but the fact that she is an Indian evokes abusive reactions from some people. The camp isn't a safe place for a beautiful girl who is considered "less than human."
So Moon Song decides to strike out alone with her son, and travel back to what is left of her people on their reservation. It is then that Skypilot, her friend from the logging camp, determines to travel with her. This plot gives us the promise of a fine story and it delivers a tale of adventure and sadness, hope and heritage, wilderness and so-called civilization.
And the final third of this book was best of all, and was my favorite part of this story.
Can't give away any details, but lets put it this way: self-sacrificing, ever-growing, giving Love.
Thank you Revell for my copy to review!
*Available October 2013 at your favorite bookseller from Revell, a division of Baker Publishing Group.*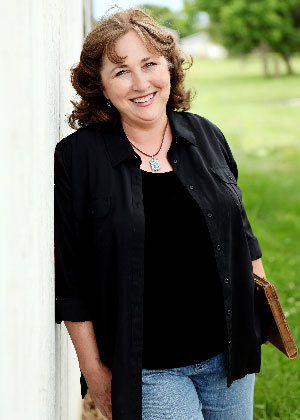 I live only a few miles from a flourishing Amish community and am blessed to count many Old Order Amish as friends. Love Finds You In Sugarcreek, Ohio is a natural outgrowth of my on-going fascination with these valiant, flawed people who struggle to live their lives according to their interpretation of the Bible. Once, when I apologized for asking so many questions while researching this book, an Amish father told me that I could ask anything I wanted. "Nothing is forbidden," he said. He told me that he wanted my book to be accurate. I was thrilled when his family read it and gave me their enthusiastic nod of approval.
Our family, however, also lived for many years in Michigan. My father, a sawyer, told me stories he had heard from old timber men who had cut the fabled giant pine in the Saginaw Valley. Visiting museums and reading about the years directly after the Civil War, when Michigan became the lumber capitol of the world, became a hobby. I was delighted when Revell Publishing allowed me to revisit that era by writing The Measure Of Katie Calloway.
To God be all the glory, forever.