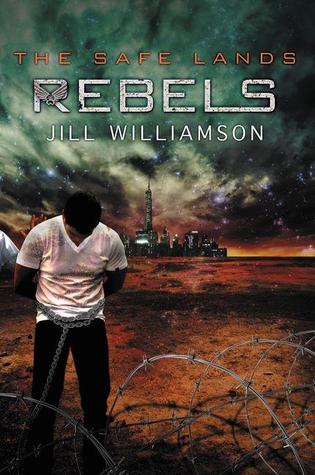 Jill Williamson's Safelands Trilogy is now complete. Rebels, the final episode, is here.
If you've followed this series, then you have vicariously experienced the adventures of Mason, Levi, and Omar.
These three brothers are coming of age in a futuristic Colorado, where plague a has devastated the people, entertainment is everything, and radicals are punished (or is it rewarded?) by "liberation."
You've watched Omar betray his village and wrestle with the guilt, his choice reverberates through many lives.
You've seen Mason pursue his dream of becoming a healer... as well as pursuing an enigmatic girl named Ciddah.
And now it is Levi's turn to try to rescue his captive family, at great cost to himself.
Oh yes. Buckle up, readers, you're about to take a wild dystopian ride.
As usual, I dove into this book right away when it arrived. (Haven't we all be holding our breath since the end of Book Two, wondering what becomes of the Liberated? Are they euthanized? Is it all a positive spin on execution? Are the Liberated being blasted into the outer stratosphere?
What's happening?!!)
And, as usual, I returned to this book eagerly over a two day period, inhaling the story as it raced along. There is danger, drama, and clandestine missions to save people. There's a wee smidgen of romance. And there is resolution to some of the questions we all asked about The Safelands.
Throughout the series, Shaylinn has been my favorite leading lady. She's tenderhearted, and she slowly gains self confidence.
And Omar was my favorite of the brothers. Both his fall *and* his redemption make his character stronger.
In some ways, the saga is now complete. In another way, the story has hardly ended here.
There could be much more told about The Safelands and its people. I imagine there will be readers begging for more books.
:-D
Thank you to Booklook for my review copy. Now all three books sit upon my shelf: Captives, Outcasts, and Rebels. They're waiting for a re-read, or for a new dystopia fan to be introduced.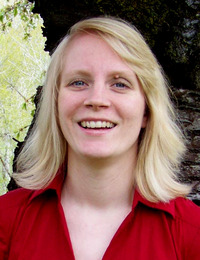 Jill Williamson is a chocolate loving, daydreaming, creator of kingdoms and the award-winning author of several young adult books including By Darkness Hid, Replication, The New Recruit, and Captives. She got into writing one day when someone was complaining about teen books and she thought, "I could do that! How hard could it be?" Very, she soon learned. But she worked hard, and four years later, her first book, By Darkness Hid, was published and won several awards.