"A Promise to Protect" is a strong follow-up to Patricia's suspenseful debut, "Shadows of the Past."
For me, this mystery was even more perplexing than the first one, and the character relationships were tenser.
If you love a Southern setting, with both rural woods and foggy backroads and steaming big cities, then this book is for you.
If you enjoy a story where the stakes get higher with almost every chapter, and the clues weave together in a way that seems too random to be connected but you know it has to be, then this is for you.
And if you delight in seeing first love get a second chance, then Leigh Somerall and Ben Logan will keep your attention.
She's a single mom and a doctor, and she's in danger.
He's acting Sheriff in their hometown, and he never forgot her when she moved away.
The human drama is as strong in "A Promise to Protect" as the criminal investigation.
Leigh is mothering her little boy and trying to keep him from bonding with to the place and people she plans to leave again.
Ben wants Leigh to trust him- with her safety and her heart. He has no idea the secrets she's kept for ten years.
And the crime solving? My favorite part of that was Wade, Ben's Chief Deputy. Despite appearing to be an incompetent "Good Ole Boy," I think Wade could carry a book of his own. The sub-plot that features Wade doing his own undercover work provides some extra mystery to the Leigh-and-Ben story.
Thank you to Revell for my review copy.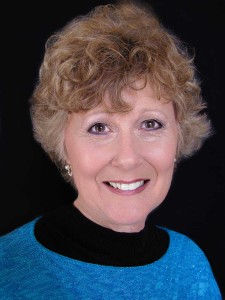 I am a Romantic Suspense writer living in the Deep South. My short-stories have been published in
Woman's World
, and I have finished one book,
Shadows from the Past
which is set in Memphis and the surrounding area.
It has won several awards…the 2008 Maggie (Inspirational Category)…1st Place in the 2012 Touched By Love and Daphne du Maurier contests…finaled in the 2012 Genesis…bronzed in the Frasier.
Currently, I am working on a second book set in the same area but featuring different characters. And…I'm doing the unthinkable–writing a straight romance–who would've thought it'd be such fun?