In August of 2013 I read Stephanie Reed's The Bargain.
This novel epitomized the best of Amish fiction, with a bonnet-wearing heroine who is both demure and witty.
Yet it was set in Plain City, Ohio, in 1971, and so it wasn't all buggy rides in the country. This book brought to life the aftermath of the Kent State Massacre, the anti-war riots, the fear of being drafted, and the grim reality that was Vietnam.
The Bachelor is the sequel I have been anticipating ever since I turned the last page of The Bargain.
This is going to be a three book series, and you should definitely read them together. If you haven't read The Bargain, then this review is going to be one big... ***Spoiler!***
Betsie is back! Her apprenticeship in the English world is over, and she's home in Amish country, where life is truly no simpler.
Betsie and her sister Sadie are trying to run their farm all alone, with only Charley Yoder for help.
They long for their Mem and Dat to return from their new English lives as Christians, and everyday they seem to lose another friend or neighbor as Plain City farms are sold for development.
There are times when the confusions of Amish life make Betsie wish she was back with the emotional, unstable English!
If Sheila Sullivan was your second favorite character after Betsie, then you'll be delighted. She's
staying with Betsie in Plain City, living like an Amish girl.
And you can imagine the scandal that will cause!
Mr. Sullivan is going in search of his wife, committed to working out their struggles so she can come home.
And where is Michael, the incorrigible, inimitable, poet-protestor? You'll enjoy finding out.
That letter Betsie is holding on the front cover is a missive from Michael. Those letters bring his taste for the ironic and his eye for the odd right to Betsie's mailbox.
And of course, Michael's metaphysical ramblings and soul searchings are not welcome by Charlie Yoder...
I'm *really* enjoying this series. Historical details, Amish customs, and quirky characters, plus lots of references to literature and poetry... Oh yes. The Bachelor and The Bargain are books I would loa out to friends. (And I'd be worried that they'd want to keep them.)
Thank you to Kregel and Litfuse for my review copy.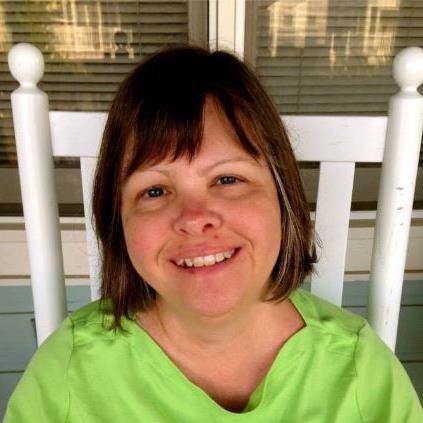 Stephanie Reed lives on the outskirts of Plain City, Ohio, site of a once-thriving Amish community. She gleans ideas for her novels from signs glimpsed along the byways of Ohio, as she did for her previous books, Across the Wide River and The Light Across the River.