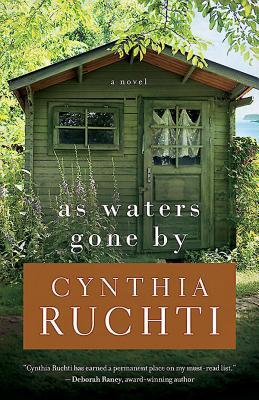 Cynthia Ruchti writes so that we can see what's she's talking about. When you read her sentences, your imagination fills with the sounds and colors and sensations that she's describing. This descriptiveness comes in handy when she's talking about food- I could just about taste the root vegetable soup and the crustless quiche served at the Wild Iris Inn!
Cynthia is also skilled at rendering emotions. I could feel the combination of serenity and good chaos at the Wild Iris; I could see the dilapidated cottage and its latent possibility, and I could sense the hollow in Emmalyn's chest when she thought of her husband behind bars.
Emmalyn is a bit of a reserved character at first. She has her secrets and she certainly doesn't intend to share them with strangers. A little distance is her protective measure. After all, when we meet her she is unmoored from all seeming securities, and she's about to ride a ferry across Lake Superior into a strange future.
This story takes place in two separate-yet-linked spheres: Madeline Island, where Emmalyn is starting over, and a state prison, where her husband is incarcerated. This makes for a very compelling read. In fact, I can't think of another book that has featured a character dealing with a loved one behind bars. The circumstances allow some penetrating questions to be asked- can people change? Can we move beyond a your fault/my fault mindset into an era of restoration? Can the relationship be repaired? Does hope live here- even here?
The title of this book, and the heart of the story, derive from a verse in Job, in which Job is promised that someday he will remember his troubles "as waters gone by." They washed over you, they frightened you, they soaked you and nearly drowned you. What now? Will you find renewed courage, joy, and gentleness in yourself and in the world?
I thank Litfuse and Cynthia for my review copy.