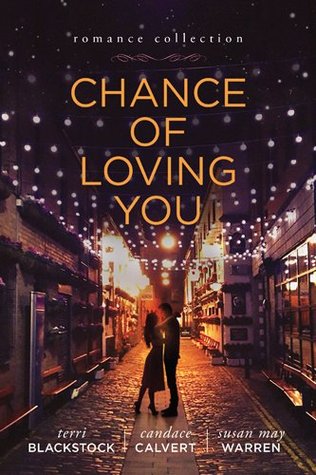 "Hook, Line, and Sinker."
I was having Deep Haven withdrawal between Christiansen books, so I read Susan May's story first.
On the surface, this sounds like a comic little tale- two groups of college students compete for the fishing contest jackpot.
When you dive down deep into the characters' hearts, however, you'll find there's much more going on.
Susan May has brought her classic emotional depth to this short novella.
For me, this is the hallmark of her writing. I start off thinking "Oh, cute story!" And then next thing I know she's wrenching my heart around.
Abby and Ross are both precious, in their own way. She's a New Testament Greek scholar, he's the class charmer.
And you'll be delighted to get to know them, to see how much they mean to each other, to wish they would tell each other the truth, to laugh at all the fishing misadventures, and then to treasure the ending. Susan May always gets me, hook, line, and sinker.
I read Candace Calvert's story next. "The Recipe" is the tale of Aimee Curran, a girl who has found her calling. Ever since her first "apron time" with her mom, Aimee has loved nourishing people. First in her own kitchen, then as a hospital dietary assistant, and now as a rising culinary star. A scholarship to culinary school is within reach- all she has to do is win a Vegan Valentine Bake Off.
She did not need a mix-up at the hospital, that lands her at the bedside of an old lady who is refusing her food.
How involved should Aimee become with this compelling patient? And with the lady's protective grandson?
Will that budding friendship be a help or a hinderance to Aimee's dreams?
"The Recipe" combines life's strongest flavors- loss, love, regret, and new hope. It all bakes into a tasty, come-back-for-seconds kind of read.
And last but not least, Terri Blackstock's contribution. Terri crafts incredible suspense, and I wondered how she's do with the novella format. She has a winning premise, pardon the pun: How would you split a fortune with a complete stranger? And "For Love of Money" is full of twists and turns.
It's a roller coaster ride of "Yes, no, maybe- stop, go- left, right, slam on the brakes!"
And the two characters driving the story? Well, they've come unmoored.
To continue the driving metaphor, I kept wishing someone would take their license away before they crashed us all. I had to keep reading to find out what happens, turning pages, following Blake and Julie through comedy and catastrophe.
This tale will make you reconsider that ubiquitous wish of winning the lottery, and make you glad to have love instead of money. {Blake and Julie, at the end, could probably teach us a lesson or two in this area!}
I thank Tyndale House for providing me with a review copy in exchange for an honest opinion. :-)