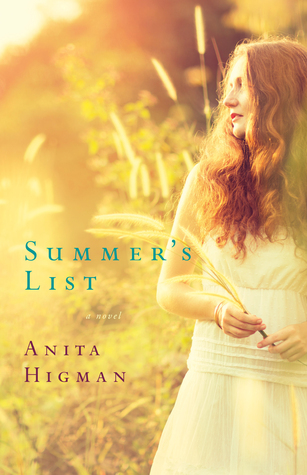 "Summer's List" is a warm-hearted story filled with characters who are just-this-side-of-fanciful yet real enough that you'll root for them.
After caring for her parents during a long post-accident recovery, and then losing them to their injuries, Summer Snow formed a very tight bond with her Granny. She learned every lesson of life from Granny, finding love in Granny's arms and hope in Granny's faith, and she formed her early adulthood around Granny and the bookshop they ran together.
And now, she's about to lose Granny too. Heart failure is slowly sapping her strength, but Summer's grandmother knows that she can't leave this earth without giving Summer one final gift. The "gift" is an odd one- it's a list of things that Summer has to do, most of them whimsical and beautiful.
The clincher is, Granny wants Summer to complete this list in the company of a childhood best friend, Martin.
Contacting and reuniting with Martin is step one on Summer's list, and their old camaraderie may just the healing balm Summer needs in this painful hour. If only Martin didn't have so many troubles in his own family!
As Summer executes her Granny's wishes, engaging in the activities Granny chose, something becomes increasingly clear. This wasn't about the list. It was about a new mindset, a new way of looking at the world. The list was only the beginning.
Maybe the true adventure is found right in our daily lives, when we open ourselves up to love, when we keep an eye out for wonderful possibilities, when we listen to someone else's story. That, for me, was the heart of "Summer's List." I thank Litfuse Publicity and River North Fiction for providing me with a review copy in exchange for my opinion.