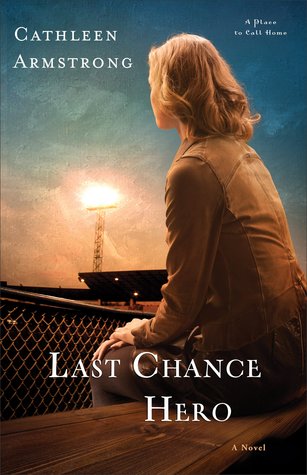 Last Chance Hero is a fine finale for this series. It starts with a plot worthy of a Hallmark movie. She's a young doctor trying to set up a practice in a small town; he's a former NFL player come home to coach his high school team. They meet, and they seem really good together, but she hates football, and it's the center of his life.
Now, that sounds pretty cute. But don't be fooled: just like the previous three "At Home in Last Chance" books, the story gains depth as it progresses.
Andy isn't just a fun-loving football-obsessed guy, and Jess isn't just the new-blood fighting the established order. They've both got choices to make as they confront the past and look forward to the future, and they have to decide how they'll contribute to their community, both individually and together.
Final assessment? If you've begun this series, then you've gotta take one final trip to New Mexico by reading Last Chance Hero. Andy and Jess have a good story on their own, and it's enhanced by the cameos of Ray and Lanie, Sarah and Steven, Chris and Kaityn and Grandma Elizabeth. When I read the scene of the festival, I felt like I was right there, saying "Hi" to old friends and catching up with their lives.
Such is the power of a good book.
I thank Revell for providing me with a review copy in exchange for an honest opinion.