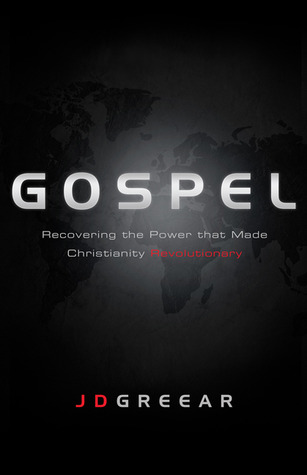 There is no delicate way to say this, so I'll be frank: The Gospel is such incredible good news that sometimes it doesn't seem to have anything to do with daily life.

After all, isn't the Gospel our Big, Important Spiritual Truth, and everything else is just hit or miss attempts?

What could our days (full of washing dishes and stopping at traffic lights and reading to children and trying to plan family reunions and working overtime) possibly have to do with God-in-Flesh and a Cross-carried-for-us?

J. D. Greear agrees that there's a lot of Ordinary Life to live, but he thinks that every moment of our living is grounded in the Gospel that we've been given. Preaching the Gospel to ourselves throughout our days, he says, will reorient our minds, strengthen our hearts, nourish our spirits, and guide our hands.

It is this being "rooted and established" in God's love that we experience in the Gospel that teaches us what we need to know to live well. The chapter titles may clue you in: "The Gospel as Gift-Righteousness," "Changed by Sight," "Urgent Mission," "Expect Great Things," "But if Not..." and "Extravagant Generosity," just to name a few.

The Gospel is the only thing that can convince you of God's love, and it is the only thing that can grow the love of God in you.
It will show you God as the source of all the goodness, and teach you obedience to his good ways.
It will convince you of God's steady care and tenderness, and adversity will not destroy your hope.
And once you have received God's Gospel, and you know his kindness and his mercy, then you'll be able to give others what God-in-Christ has given you.

I thank B&H publishing for giving me this review copy. It was much appreciated.