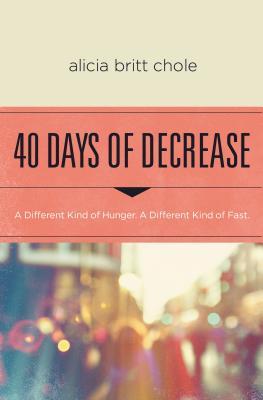 What if Lent wasn't meant to be just a period of duty-bound deprivation? What if it could be a season of preparation, where a time of renunciation helps set our soul right and readies it for Resurrection fullness?
It is Alicia's conviction that we need to recover this second view of Lent, and that if we did, it would become a meaningful part of the cycle of faith.
Lent: waiting, watching, wondering, making space inside to holding the hard things and the sacred sadness. And then, we awaken to Easter-day fullness, where death gives way to life everlasting and everything is rewritten in light of an empty tomb.
Alicia's heart is captivated by this mystery, and her writing spills over with awe. This is definitely an accessible and enriching read.
Many of her forty chosen "fasts" resonated strongly with me.
For example, one day she suggests we fast from trying to find quick-fixes. Some things do not reach resolution in a hurry, some aspects of life never tie up in a bow, some things have no fix at all- they simply have to be lived with.
Another day we fast from noise, intentionally choosing silence for a while. The list goes on, of course- we fast intimidation by standing against fear. We fast apathy- the world's pain is overwhelming, and we grow numb to survive it all, but we need to somehow keep our swift compassion for others.
Basically, all these "fasts" are chances to correct an unhealthy way of dealing with yourself, to refocus your relationships with others, or to catch a new glimpse of your God.
As Alicia says, Lent "frees me from the sticky stuff of self-consciousness, increases within me the sacred stuff of God-consciousness" and therefore "fills me with unspeakable joy."
Yep. I think a Resurrection should involve unspeakable joy.
I thank Thomas Nelson for providing me with a review copy in exchange for my opinion.