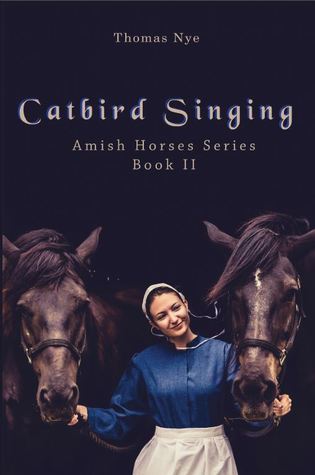 If you read "Under the Heavens," book one of the Amish Horses series, then you already met Lenny Gingerich. This young man spent a summer with his Amish relatives, learning more than he ever imagined about living and what makes a good life. Lenny connected with the Plain way and the folk who follow it, and when the summer ended he promised to come back again.
Well, Lenny didn't keep his promise until circumstances all but threw him back into Amish country. He's a little bit older now, and that means he has new lessons to learn. This time, the lessons include girls. Specifically a girl named Leah, who reminds Lenny of a catbird- sometimes they sing sweetly and sometimes they yowl!
Most Amish fiction is told from a female point of view, so it's refreshing to have Lenny as our main character. This is a coming of age story, as Lenny and the other young Amish people have to decide what path they want to take. Amid his adventures on the farm and in town, Lenny demonstrates responsibility and integrity.
If you're looking for an engaging series to follow starring young people pulled between the mainstream way and the Amish life, look no further than "Amish Horses."
I thank BookCrash for providing me with a review copy.